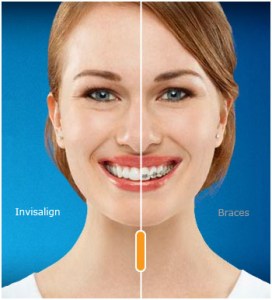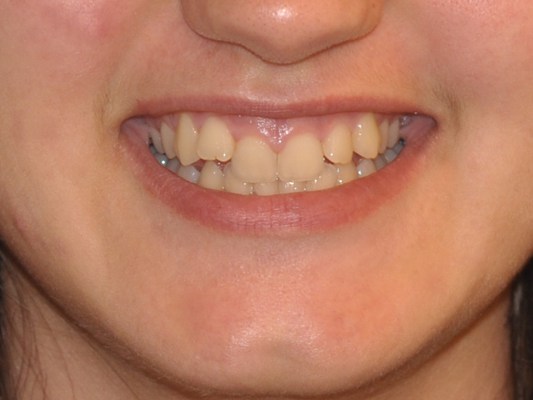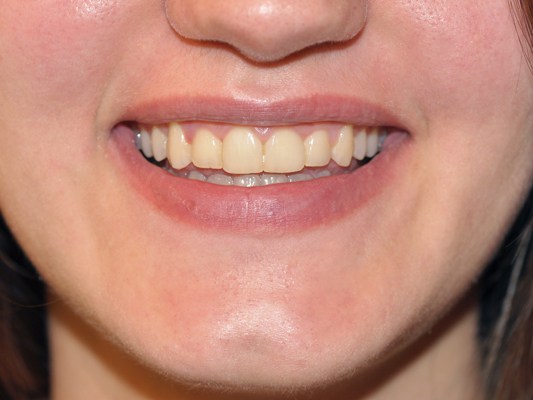 Alignment techniques using the Invisalign® invisible braces
The Invisalign technique is a discrete and almost invisible method for teeth alignment.
Based on a world patent held by U.S.-based company Align Technology, this technique can yield very satisfactory results in many categories of orthodontic problems through a series of clear, transparent, removable aligners, specially constructed for each individual patient.  
The primary benefits of this method are:
The braces are almost invisible
They can be removed during meals, so patients can enjoy their meals
They can be removed when brushing teeth, so that patients can maintain a high level of oral hygiene
They do not become detached or cause small injuries, as is often the case with the conventional orthodontic appliances (braces)
They do not require frequent visits to the orthodontist
If you wish, and if your doctor deems that the Invisalign® technique is indicated for your specific orthodontic issue, first your teeth and your occlusion will be scanned by means of the new, state-of-the-art dental scanners we have available in our practices.The scanned 3-D image of your teeth will then be digitally sent to the manufacturer. Next, the doctor will formulate a treatment plan and a 3D imaging of the treatment course will be created for you, including the desired treatment outcome. After you have studied it closely and discussed the treatment with your doctor, you will be asked to approve it. Once you have granted your approval, the construction of your Invisalign® transparent aligners will commence. When they are completed, they will be sent to the orthodontist's office. Finally, the orthodontist will call you in to commence treatment. During treatment, you will have scheduled appointments with the doctor, where he will check treatment progress and provide the necessary directions. It is important to note that the success of this technique relies on the patient faithfully complying with the doctor's directions regarding the frequency of use of the invisible-removable aligners.
See below videos on the Invisalign® technique